New: Youtube Channel
Brand new: Aristides' Youtube channel features works, concerts and projects. You can even subscribe to the channel and keep up with all the news. Come visit!
Listen to the works of Aristides Strongylis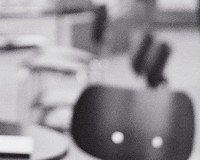 All music samples are mp3 files that can be played by most if not all computers. A click on the loudspeaker icon starts playing the music. The sound files are about 1MB each and are subject to national and international copyright law. All rights reserved. Any usage other than listening requires permission by the copyright holders or their representatives.

Angels of Hope, commissioned by the Gewandhaus orchestra in Leipzig, sample
Troisième Hymne Delphique à Apollon

Apollon vengeur (1st movement; excerpt)

Apollon, fondateur de l'oracle des Delphes (2nd movement; excerpt)

 L'élément apollinien (4th movement; excerpt)
Played by Apollon Musagète Quartett, BR 4 Klassik Produktion, Munich Feb 23, 2010

playback play, sample

Der Kampf mit dem Tiger [Fighting the Tiger], sample

alphabeta, sample no. 1

alphabeta, sample no. 2

about energy, sample no. 1

about energy, sample no. 2

Peronellas Fass [Peronella's Barrel], sample no. 1

Peronellas Fass, sample no. 2

Zwischen Tier und Gott [Between Beast and God], sample