Welcome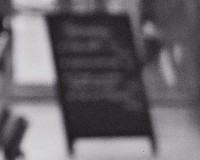 to the website of Greek composer Aristides Strongylis. On the home page you find current news on works, perfor­man­ces, and projects. You can get an over­view about his work from CV and list of works or learn more about his projects. The sound page offers extracts of works, high-re­so­lu­tion pic­tures for down­load can be found on the photo page. Of course you can also get in touch with the composer himself. For questions on the web­site, please contact the web­master.
Upcoming :: Bluebeard's Castle with and by Leonora Gaitanou
Since September 2021 Aristides has been working on an arrangement of Béla Bartók's opera "Bluebeard's Castle" commissioned by the opera singer Leonora Gaitanou. Gaitanou's perspective on the Bluebeard myth will be from the point of view of Judith and feature an ensemble of 27 artists, with King Bluebeard as a speaker role. Gaitanou herself is in charge of concept and direction, as well as singing the main part of Judith. Watch the trailer of the project below, to be premiered in summer 2022.
More on the"Judith Project" on the website of Leonora Gaitanou
Judith or the Blaubarts Burg/trailer from LEONORA GAITANOU on Vimeo.
Orchestral work 2020 for Rheinische Philharmonie :: Interview
On May 29, 2021, the Koblenz Staatsorchester Rheinische Philharmonie under Garry Walker premiered the orchestral work 2020 by Aristides Strongylis, commissioned by the orchstra. An interview with Aristides on this occasion is now available on the Facebook page of Rheinische Philharmonie.
Note: concerts and news of previous years can be found in the → archive