Welcome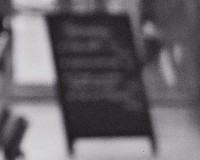 to the website of Greek composer Aristides Strongylis. On the home page you find current news on works, perfor­man­ces, and projects. You can get an over­view about his work from CV and list of works or learn more about his projects. The sound page offers extracts of works, high-re­so­lu­tion pic­tures for down­load can be found on the photo page. Of course you can also get in touch with the composer himself. For questions on the web­site, please contact the web­master.
May 29, 2021 :: MORE MUSIC / BRIGHT LIGHT :: Premiere of work commissioned by Staatsorchester Rheinische Philharmonie
New work, commissioned by Staatsorchester Rheinische Philharmonie - Aristides Strongylis' piece for orchestra entitled 2020 will be premiered on May 29, 2021 at Rhein Mosel Hall Koblenz, performed by its musical initiator Staatsorchester Rheinische Philharmonie under the magnificent Garry Walker; violin: Jack Liebeck. The concert entitled MEHR MUSIK / HELLES LICHT (More Music / Bright Light) will feauture Aristides Strongylis' 2020 (world premiere), Richard Strauss' concerto op. 8 for violin and orchestra, and Felix Mendelssohn's symphony A major no. 4 op. 90 "Italian". The performance wil be recorded by SWR2 and broadcast at a later date.
This premiere was postponed to May 2021 from the original October 2020 due to Covid.
Mosaik 2020 initiative by Calmus Ensemble :: Y and micro compositions from all over the world
The Calmus Ensemble has launched Mosaik 2020: Numerous international composers are called upon to compose a unanimous piece, a miniature for vocal ensemble about how musicians are doing in Corona times. For this purpose, Aristides Strongylis has composed a micro-composition called "Y". The project will be presented online or in person in March 2021.
New piece for MDR school project
For a school music project of MDR, Aristides has composed a work for orchestra and a school class. Schools within the MDR broadcasting area can apply, then one class per state will be chosen. Aristides' piece, entitled rote, verlassene Erde (Red, Abandoned Earth), will be performed as part of the Earth program, alongside pieces from various eras. The school class will be on equal footing with the orchestra; students will play alongside professional musicians and learn to interact with other voices and follow the conductor. School workshops and the premiere are planned for fall 2021.
musica viva :: New program keeping the distance
The chamber orchestra musica viva is preparing its new season, which due to Covid will include some works separated into strings and winds, but also some for tutti instrumentation. The program includes pieces like as Beethoven's 1st Piano Concerto (soloist Prof. Frank Peter), Mussorgsky's Pictures at an Exhibition in a shorter version for winds, Samuel Barber's Adagio for Strings and Aristides Strongylis' Equilibrium for chamber orchestra. Stay tuned for concert dates!
Note: concerts and news of previous years can be found in the → archive