Welcome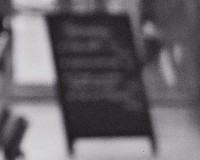 to the website of Greek composer Aristides Strongylis. On the home page you find current news on works, perfor­man­ces, and projects. You can get an over­view about his work from CV and list of works or learn more about his projects. The sound page offers extracts of works, high-re­so­lu­tion pic­tures for down­load can be found on the photo page. Of course you can also get in touch with the composer himself. For questions on the web­site, please contact the web­master.
:: Concerts & News ::
May 13, 2023 :: Sachsen Komponiert Concert with musica viva
New compositions for the chamber orchestra musica viva e.V. from a two-week workshop at forum thomanum with the esteemed composer colleagues Sarvenaz Safari and Gregor Forbes will be premiered on May 13. The concert with premieres as well as Mozart's 40th symphony and Strongylis' Equilibrium will take place on Saturday, May 13 at 4 p.m. in the Federal Administrative Court in Leipzig.
The rector of the HMT Leipzig, Prof. Gerald Fauth, is the patron.

March 25, 2022 :: Family concert at Gewandhaus with the Klangschmiede
In this family concert, last year's composition course "Klangschmiede" (2022) presents its three pieces on the main stage of Leipzig's famous concert hall, together with Gewandhaus organists Michael Schönheit and Malte Arkona. Six students have created three compositions for their own and for Orff instruments and will perform them accompanied by the organ.
Family Concert in the Gewandhaus programme

:: 2022 ::
September 14, 2022 :: Rote, verlassene Erde - Premiere with MDR Symphony Orchestra
MDR-Clara, the youth music network of MDR KLASSIK, commissioned Aristides Strongylis to compose a piece for schoolchildren and orchestra on the subject of earth, for a concert series inspired by the four elements water, air, earth and fire. The resulting work Rote, verlassene Erde (Red, abandoned earth) is premiered by students of grades 7-10 of Christopherus School Droyßig with MDR Symphony Orchestra on Wednesday, September 14th, 2022 at 11 a.m. in the Capitol Zeitz.
The students then go on tour with the MDR Symphony Orchestra:
September 14, 11 a.m. concert in the Capitol Zeitz
September 15, 2022, concert in the town hall of Eisenberg
September 16th, 2022, concert in the Goethe Gymnasium Auerbach.
Shortlisted :: Judith Project competing for FEDORA Opera Prize 2023
The Judth Project with mezzo soprano Leonora Gaitanou is shortlisted with twelve other productions for the renowned FEDORA Prize 2023! FEDORA, The European Circle of Philanthropists of Opera and Ballet, awards this prize to "cutting-edge artistic projects that promote international collaboration, creativity, social integration and intercultural dialogue, as well as digital innovation on and beyond the stage." (FEDORA). Our fingers are firmly crossed!
Recorded :: The Seven Open Chakras of Dionysus in sound and vision
Silke Peterson (piano) and Stefan Kaminsky (speaker) recorded Aristides' The Seven Open Chakras of Dionysus in audio and visual form with funds from the GVL New Start Culture grant. The result can be seen on Youtube in prime recording quality. Sound engineer was Steffen Seifarth; camera, editing, production and post-production: Frohsinn Productions. Composition, lyrics and text selection are by Aristides Strongylis.
The complete recording on Youtube in HQ
Upcoming :: Bluebeard's Castle with and by Leonora Gaitanou
Since September 2021 Aristides has been working on an arrangement of Béla Bartók's opera "Bluebeard's Castle" commissioned by the opera singer Leonora Gaitanou. Gaitanou's perspective on the Bluebeard myth will be from the point of view of Judith and feature an ensemble of 27 artists, with King Bluebeard as a speaker role. Gaitanou herself is in charge of concept and direction, as well as singing the main part of Judith. Watch the trailer of the project below, to be premiered in summer 2022.
More on the"Judith Project" on the website of Leonora Gaitanou
Judith or the Blaubarts Burg/trailer from LEONORA GAITANOU on Vimeo.
Orchestral work 2020 for Rheinische Philharmonie :: Interview
On May 29, 2021, the Koblenz Staatsorchester Rheinische Philharmonie under Garry Walker premiered the orchestral work 2020 by Aristides Strongylis, commissioned by the orchstra. An interview with Aristides on this occasion is now available on the Facebook page of Rheinische Philharmonie.
Note: concerts and news of previous years can be found in the → archive